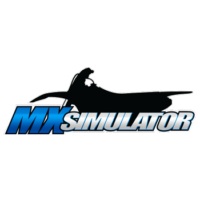 Description
About Mx Simulator :
MX Simulator features the ultimate in motocross gaming physics. Unlike most other MX games, you actually lean into turns and throttle, clutch and shift like on a real bike. Real life actions such as wheelies, endoes, whips, swaps, slides and high-sides happen naturally from the physics of the game in real time, without the use of canned motion capture effects. This game actually feels like riding.
System Requirements :
Requires 2 GHz CPU with 1 GB RAM and 3D graphics accelerator with full OpenGL 1.1 support. Works on either Windows (XP or newer) or Linux.