24MX.COM IS PROBABLY THE WORLD'S BEST MOTOCROSS AND ENDURO SHOP
At 24MX, you will find a wide range of products for both you and your bike, regardless of whether you are a beginner or a professional. They offer the world's hottest brands within these sports for competitive prices. In addition to this, they carry our own high-quality brands for consistently low prices.
We have a common interest
You can find them at the track or in a forest near you! It is important for them that they have a presence among their customers through local clubs, associations, and people who simply love to ride recreationally. Because of this, they are proud to support organisations both big and small throughout the world.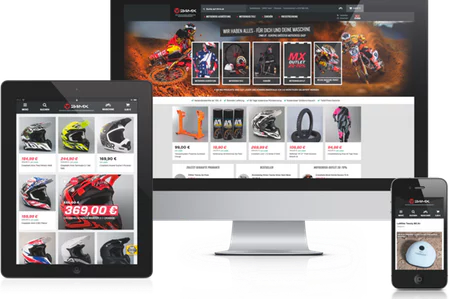 Shop wherever, whenever and try your purchases on at home
We are open for business 24/7, and you can conveniently place your order on a computer or mobile device at any time. You have a 60-day return and exchange period and free size exchanges. In addition to this, we also have our own 25,000 m² distribution centre that is centrally located in Europe, which ensures quick dispatches and fast delivery times. Our size also allows us to offer lower prices than those of our competitors.
Their in-house brands
Their famous product